Welcome To Jubilee

"God's Called, God's Chosen"

King David stated, "I have been young but now am old; yet have I not seen the righteous forsaken, nor his seed begging bread" Psalm 37:25...
Need a spiritual lift? Read Something For Your Spirit-a monthly e-magazine message from Assistant Pastor Burgess.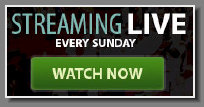 Have you been praying and seeking a worship experience that is refreshingly unique and incorporates the essence of a bible based pentecostal church with the demonstration of the Spirit and with the power of God? Then Jubilee is just the place for you. If you are in the Memphis, Tennessee area, come and join the many members and friends of Jubilee and see for yourself... God is still moving with signs and wonders!

Not living in Memphis, Tennessee or the Tri-state area? NO PROBLEM-Join us live each Sunday Mornings and Wednesday Nights with our LiveStream broadcast or anytime 24/7 for a spiritual boost from our many archived worship services and sermons.